Italian culture is the embodiment of all that nourishes the heart and soul… wine and food, friends and family, and experiences that capture beauty, passion and love. Our wines are an expression of Italy, a connection born from the roots of our heritage, planted in Sonoma County soil, and bottled for your enjoyment so that you might experience a bit of Italy all your own.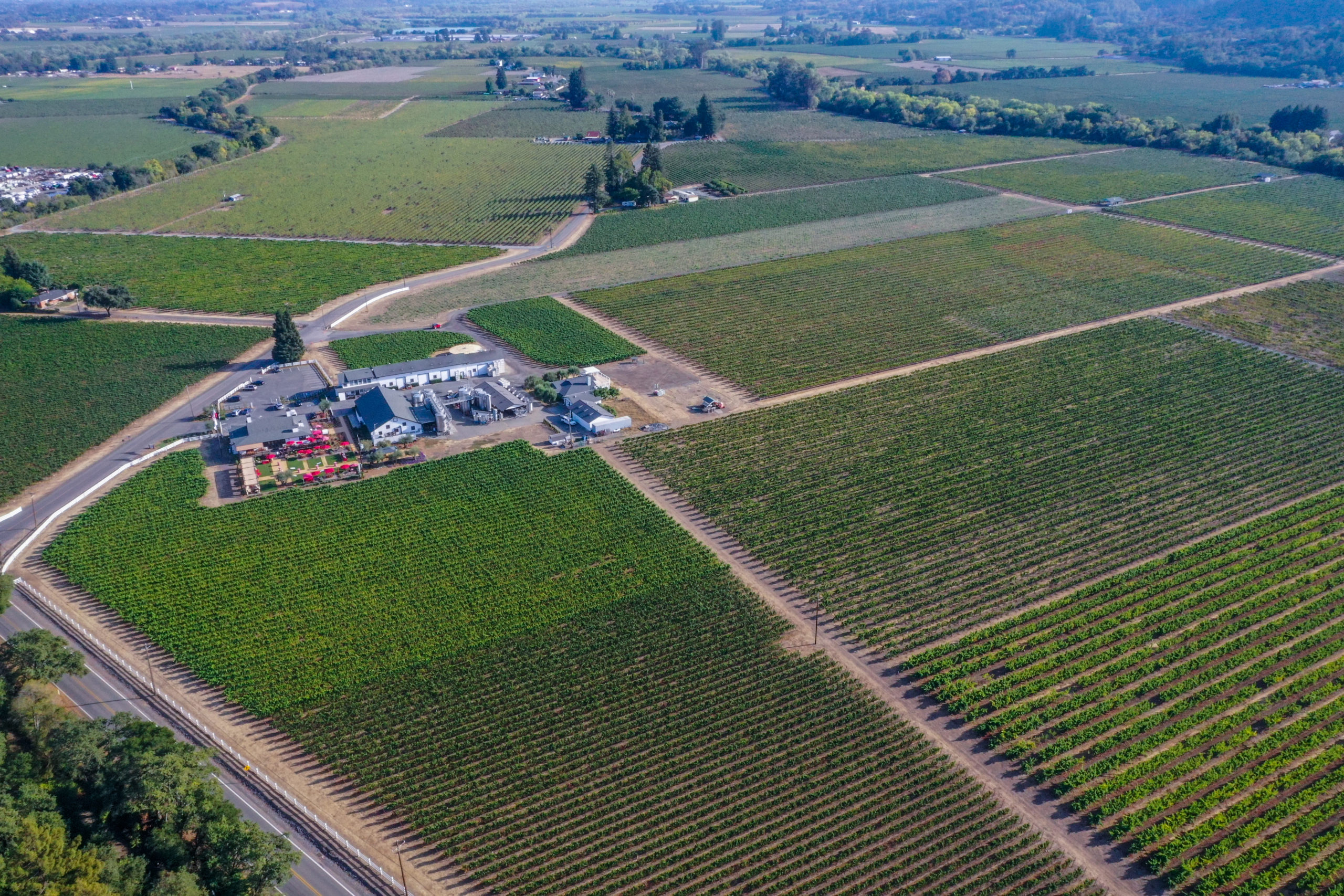 Orsi Vineyards practice sustainable winegrowing methods. This ensures not only high quality wines but additionally creates a healthy environment for our families, employees and the community. These practices serve to increase biodiversity within the vineyard eco-system, restores and protects habitat for the wildlife with whom we share our land, and increases soil health through responsible composting, fertilizing and erosion control.
For pest management, we avoid the use of toxic pesticides, relying instead on the introduction of beneficial insects and the use of cover crops and natural grasses to attract native insects. Also, were you to stroll around our vineyards you may notice some wandering chickens and a sheep or three perusing the vines. Our grazing sheep act as weed eaters, and the chickens help to control cutworms and other destructive insects. Our crew is supplemented by the owls and bats who make their homes in the nesting boxes we've installed, and their hunting serves to control vine-eating rodents and other pests and vermin.
Sustainable winegrowing practices also address water conservation issues. We use deficit farming irrigation, limited water supply forces the roots to search deeper down into the soil for water. Spending additional energy growing the roots slows down the robustness of the vine growth, resulting in less foliage. Since the chloroplasts in the leaves create the sugar, the sugar levels are decreased, allowing the flavors to keep developing. This results in more intense flavors and colors of the grapes, expressing more of the characteristics of the vineyard, all to producing high quality wine. We work to maintain beneficial water levels for our vineyards through the use of cover crops and recycled grapes skins, stems and seeds left over from pressing (must), which helps provide nutrients and conserve soil moisture.
For more information about sustainable winegrowing practices, please visit California Sustainable Winegrowing Alliance.